Preparative HPLC
Achieving your purification needs
CSBio designs and manufacturers liquid chromatography equipment for preparative purification. Seeing a lack of offering in the field to meet our peptide manufacturing and purification needs, we built purification equipment to meet our demanding requirements.
CSBio offers a LC column packer for packing 1", 2" and 4" standalone DAC columns.
Preparative HPLC systems with flowrate 1ml/minute to 2L/minute will be offered in late 2022, as well a column packer for 8" and 12" standalone DAC columns.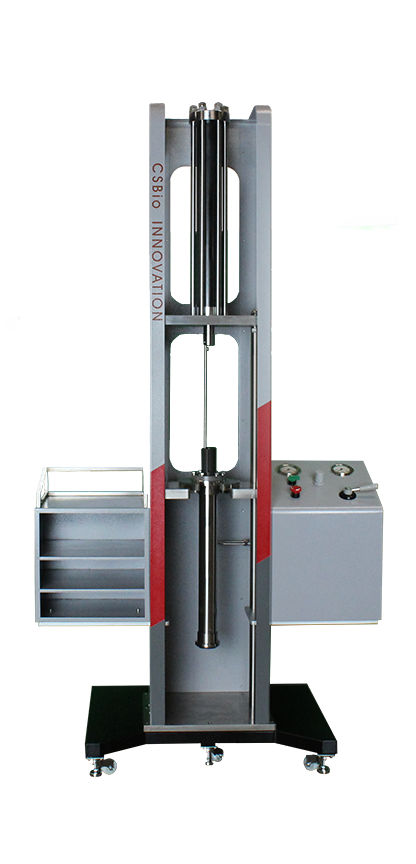 Column Packer
The CS-LCP-100 is capable of packing CSBio's standalone dynamic axial compression columns, 1", 2" and 4".
These preparative columns can be maintained under dynamic axial compression without the need to stay within the column packer through a unique spring mechanism design within the column body. This allows for mobility of the columns outside of the column packer, while maintaining the benefit and high performance of maintaining dynamic axial compression within the column to ensure a consistent bed throughout the life of the column.
Download the column packer specification sheet or
Request Quote
Dynamic Axial Compression Columns
Offered in 1", 2", and 4" column body sizes, CSBio's DAC columns offer high performance and full mobility for liquid chromatography preparative purification.
The CS-DACC columns have a threaded top that allows it to be bolted in place within the column packer, and stacked spring washers create a withstand force of greater than 25,000 lbs (or over 100,000 newtons) to maintain a constant pressure against the packed column bed throughout the 2000 psi operating range.
High Performance. Full Mobility.
Download the column specification sheet or
Request Quote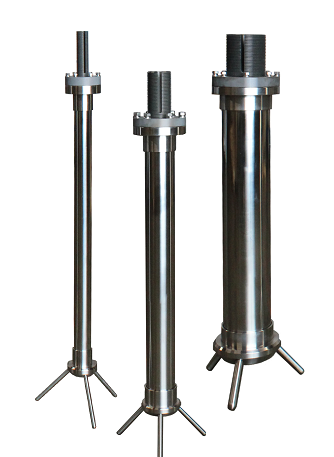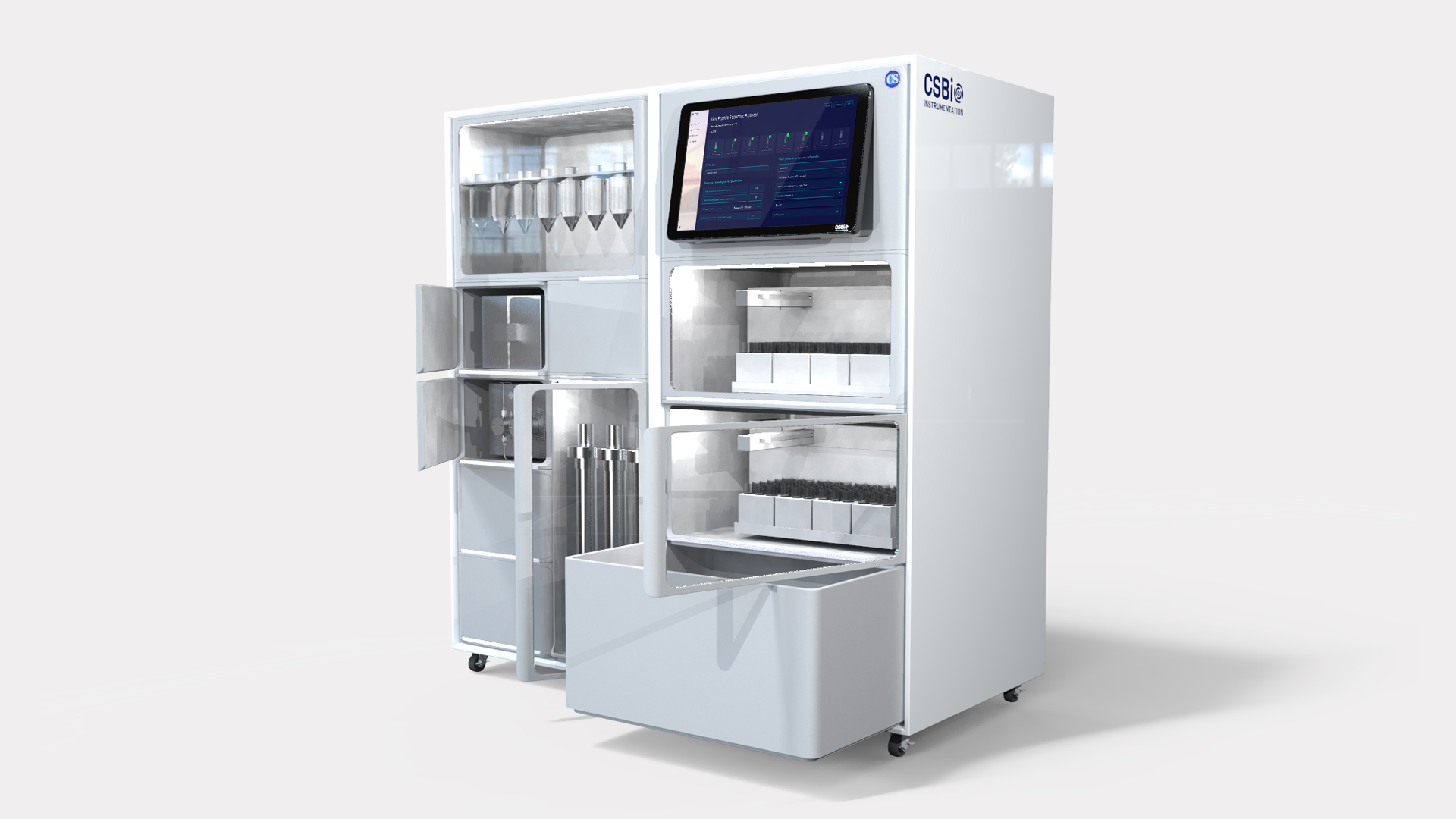 HPLC Preparative Systems
Our fully automatic high performance liquid chromatography systems will be released at the end of 2022.
CSBio's AutoPrep HPLC system was designed to automate the loading and preparative purification of multiple product samples in sequence, and will offer flowrates from 1ml/minute to 500ml/minute with operating pressure up to 1500 psi. The system allows for loading of product samples up to 50ml, with automated dilution and reloading. Included with the system will be a fully 21 CFR Part 11 compliant software to track and control your purification runs, fraction collectors, and fraction collection by time or UV.
Request Quote
About Us
CSBio is a leading peptide and instrumentation manufacturing company located in Silicon Valley, California.

CSBio provides nonGMP and cGMP peptides, peptide APIs, research scale peptide synthesizers, commerical scale peptide synthesizers, DNA/RNA oligonucleotide synthesizers, and preparative HPLC purification equipment.
Peptide Contact
20 Kelly Court
Menlo Park, CA 94025
Instrumentation Contact
915 Linda Vista Ave
Mountain View, CA, 94043