Company Overview
CSBio is a leading peptide and instrumentation manufacturing company located in Silicon Valley, California.
Since it's founding in 1993, CSBio has been providing automated peptide synthesizers to the global pharmaceutical community, that includes academic institutions, pharmaceutical companies, and peptide CDMOs (contract development and manufacturing organization). CSBio also produces high quality custom peptides and cGMP peptides as a peptide CDMO. Our peptide products and instrumentation can be found in production laboratories and pharmaceutical companies worldwide.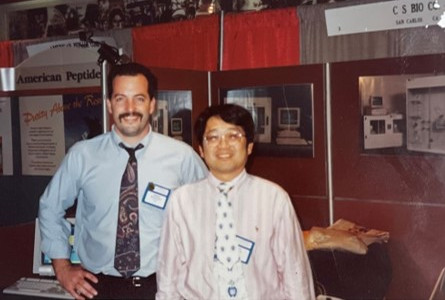 Founders Heng Wei and Dario at American Peptide Symposium in the early 90's
CSBio has been deeply engaged with the peptide community across the globe for over 30 years. This includes attending every American Peptide Symposium since 1993, every European Peptide Symposium since 1994, and every Chinese Peptide Symposium since 1994. CSBio also attended the first Indian Peptide Symposium in 2007 and has attended every IPS since. CSBio has been the sponsors of dozens of conferences and symposiums, the receipt of multiple awards within various peptide communities, and has been featured in numerous scientific publications on peptides.


If you have a collaboration need, please contact us at instrument@csbio.com.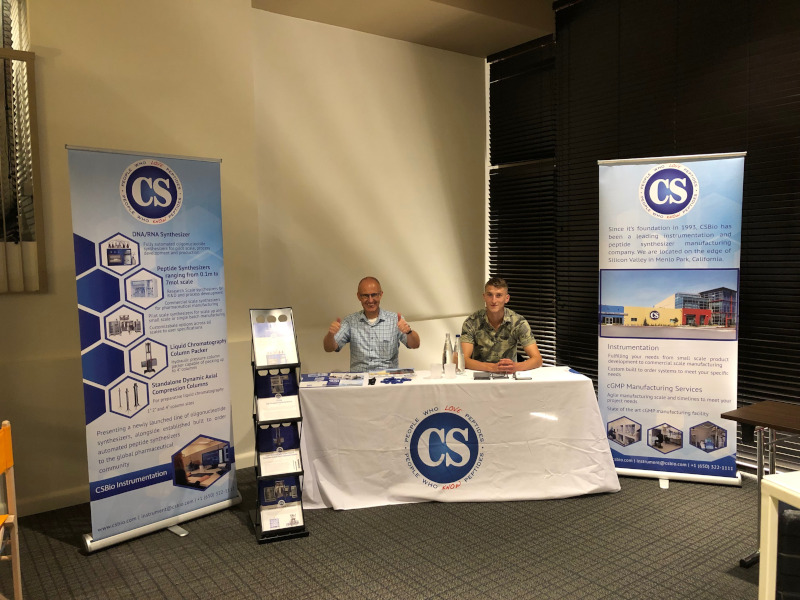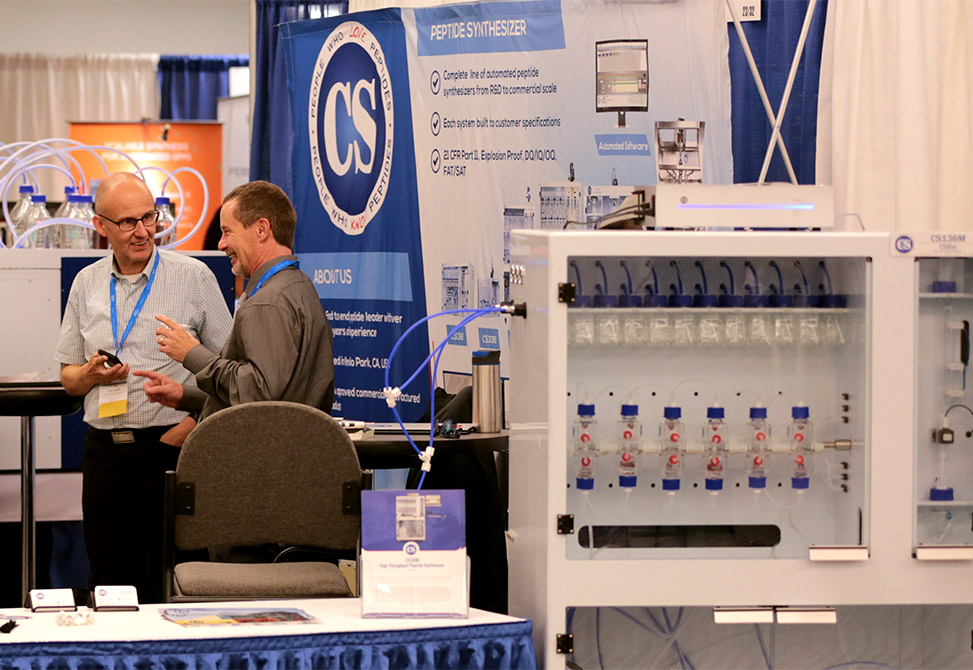 Platinum Sponsors at the American Peptide Symposium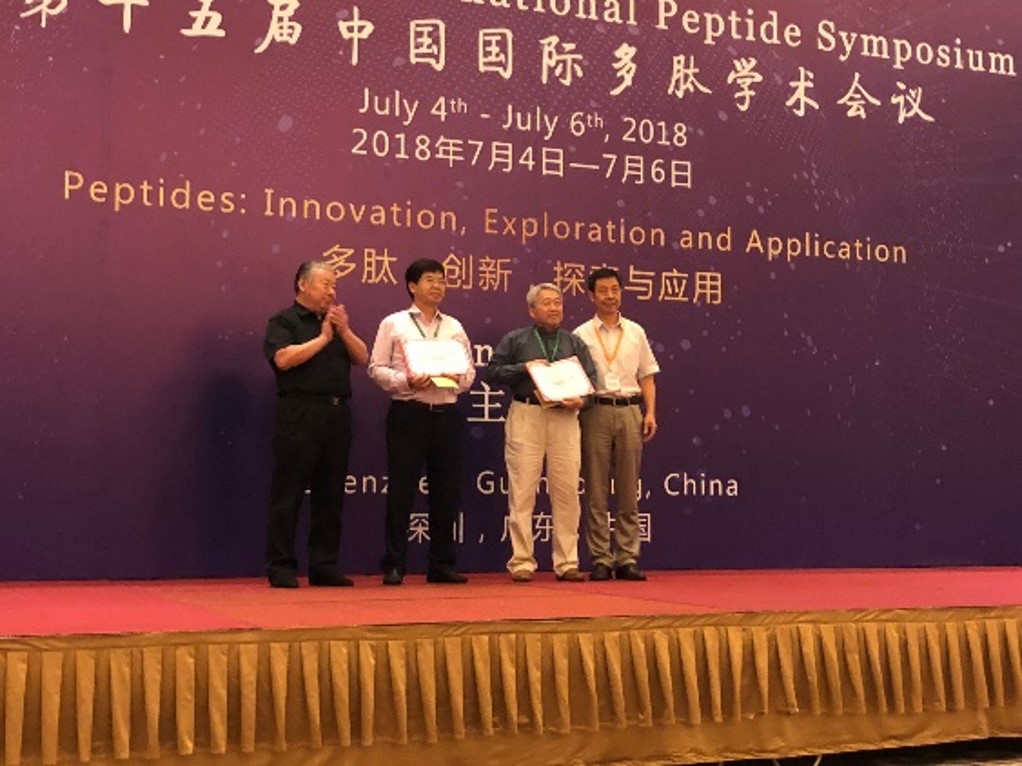 CSBio awarded at the Chinese Peptide Symposium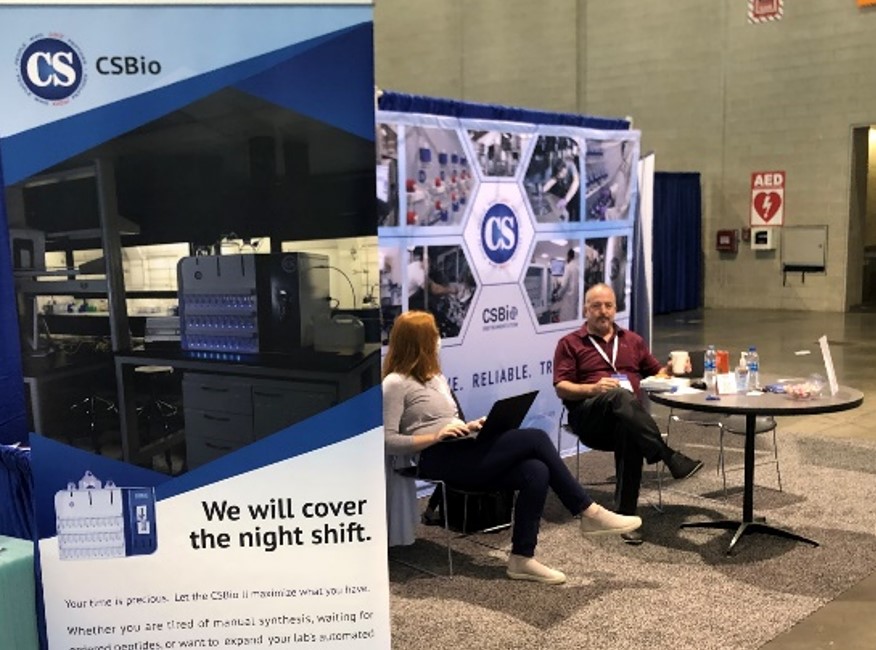 USA
CSBio is headquartered and based in the United States.
Please contact the Peptides headquarters for any peptide related needs, and contact the Instrumentation headquarters for any peptide synthesizer, DNA synthesizer, or HPLC purification equipment needs.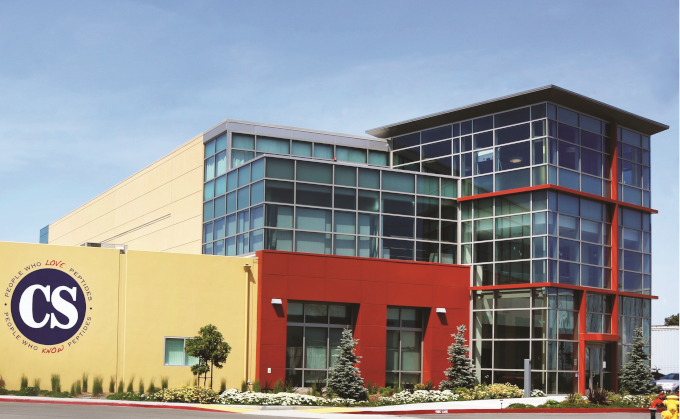 20 Kelly Court, Menlo Park, CA, 94025
CSBio (Peptides HQ)
Headquarter site for peptide manufacturing, the Menlo Park location is an FDA approved and GMP certified site that produces clinical and commerical grade peptides.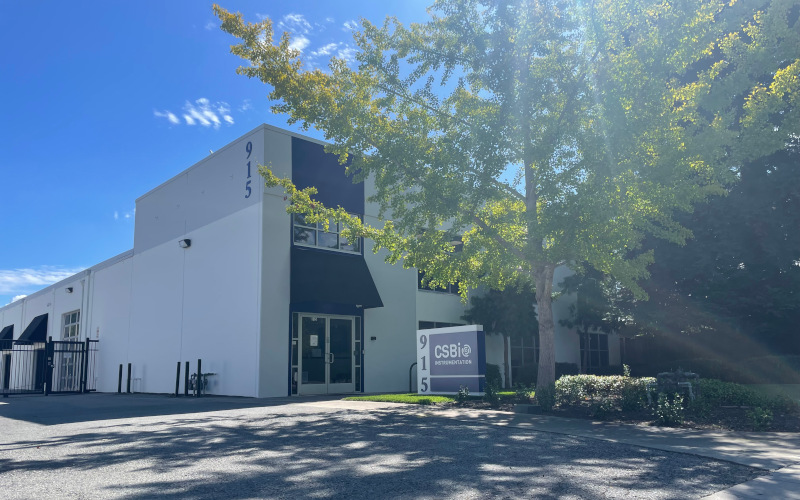 915 Linda Vista Ave, Mountain View, CA, 94043
CSBio (Instrumentation HQ)
Headquarter site for instrumentation, the Mountain View facility designs and manufacturers all of CSBio's instrumentation offerings.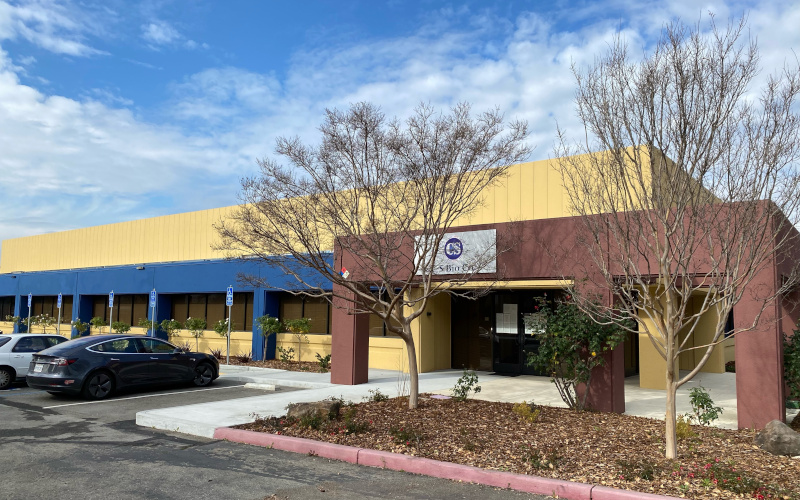 801 Buckeye Ct, Milpitas, CA, 95035
CSBio (Peptides)
The Milpitas site provides additional capacity for producing non-GMP peptides.
Asia
CSBio has offices in Shanghai and Taiwan.
Please contact our Shanghai office for any peptide or instrumentation needs within China.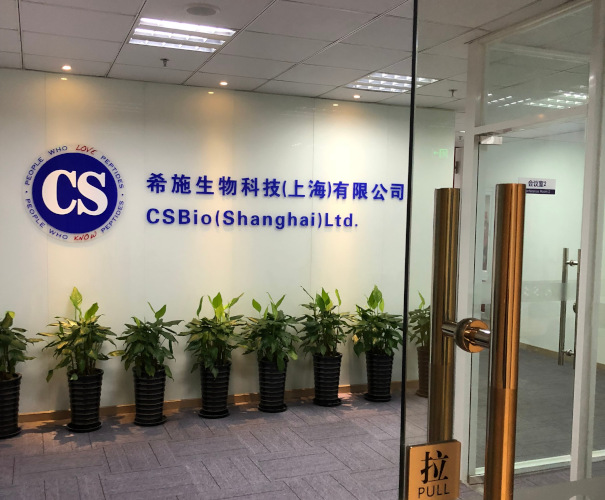 Pilot Free Trade Zone, 85 Faladi Road, Building 2, Room 502, Shanghai 201210, China
CSBio Shanghai Ltd
Located within the Life Science Cluster within Shanghai, CSBio Shanghai provides all sales, marketing, and technical support for all instrumentaiton and peptide needs within China.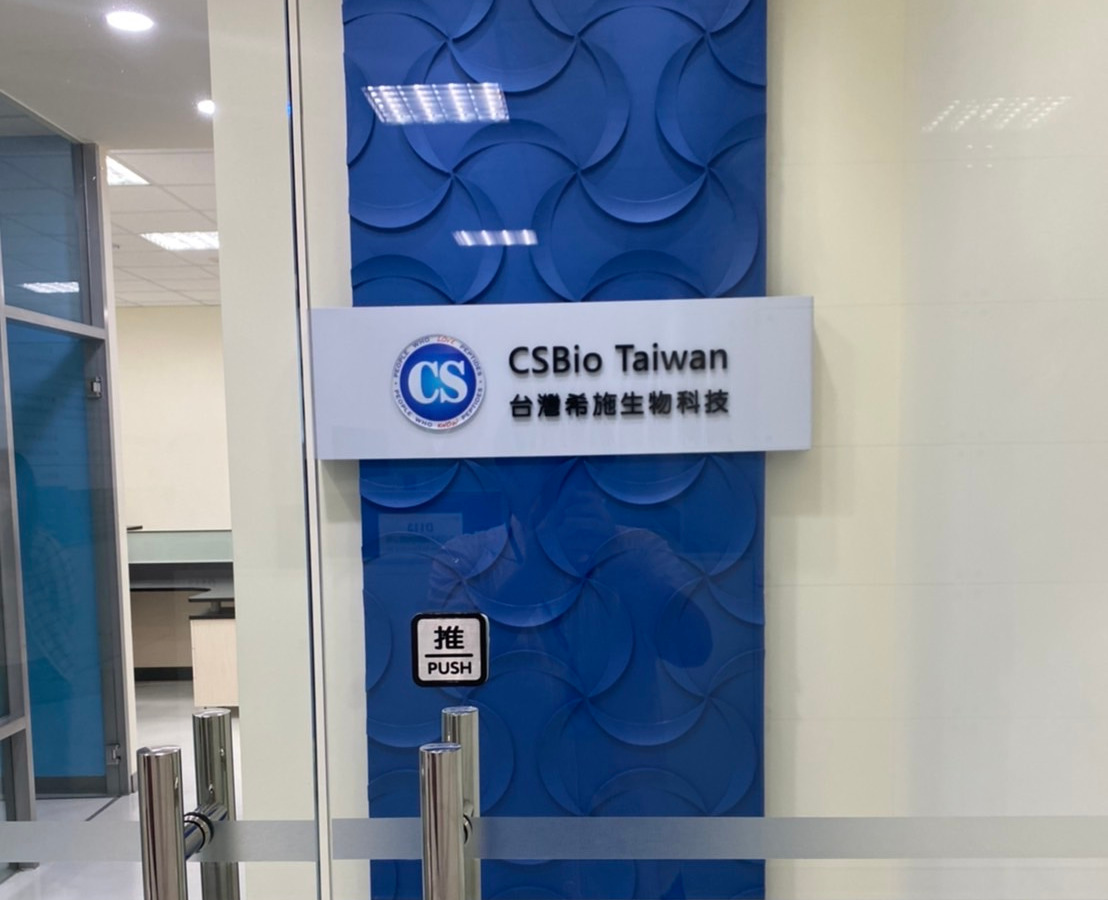 A110, No.2, Section 2, Shengyi Road, Zhubei City, Hsinchu County 30261, Taiwan (ROC)
CSBio Taiwan Ltd
CSBio Taiwan is situated within Hsinchu, home to the world's largest and most advanced semiconductor industry. CSBio Taiwan performs electrical and software engineering for our instrumentation.
EUROPE
CHEMGO Organica AG
Florenz-Strasse 9, CH-4142 Muenchenstein, Switzerland
Tel: +41 61 264 95 69
India
CHEMET
Span Centre, 2nd Floor, Ramakrishan Mission Marg, Santacruz West, Mumbai, Maharashtra 400054, India
Tel: +91-22- 26045601/66802222
Japan
Watahan Trading Co., Ltd.
Watahan Nohara Bldg. 7F, 1-4,, Yotsuya, Shinjuku-ku, Tokyo 160-0004, Japan
Tel: +81-3-3353 2301
Events
Meet CSBio at these events in 2024
Association for Accessible Medicines | February 5 - 7, 2024
Tampa, Florida, USA
Biologics 2024 | March 13 - 15, 2024
London, United Kingdom
DCAT 2024 | March 17 - 20, 2024
New York City, New York, USA
TIDES USA | May 14 - 17, 2024
Boston, Massachusetts, USA
European Peptide Symposium | August 25 - 30, 2024
Florence, Italy
Boulder Peptide Symposium | September 16 - 19, 2024
Boulder, Colorado, USA
CPHI Milan | October 8 - 10, 2024
Milan, Italy
Peptide Therapeutics Symposium | October 22 - 23, 2024
San Diego, California, USA
TIDES Europe | November 12 - 14, 2024
Hamburg, Germany
About Us
CSBio is a leading peptide and instrumentation manufacturing company located in Silicon Valley, California.

CSBio provides nonGMP and cGMP peptides, peptide APIs, research scale peptide synthesizers, commerical scale peptide synthesizers, DNA/RNA oligonucleotide synthesizers, and preparative HPLC purification equipment.
Peptide Contact
20 Kelly Court
Menlo Park, CA 94025
Instrumentation Contact
915 Linda Vista Ave
Mountain View, CA, 94043