Introducing the CSBio II - changing the landscape for peptide synthesizer ownership
Peptide therapeutics has and continues to experience strong growth, with a 9.1% CAGR from 2016 to 2024 and peptide therapeutic sales exceeding $70 billion in 2019. With multiple approvals and advancement in drug discovery programs, peptides provide a unique ability to treat unmet clinical needs in comparison to small molecule and biological therapeutics.
A challenge in the peptide drug discovery process, is the accessibility of peptides. With most peptide scientists and researchers ordering custom peptides from contract manufacturers, in-house research speed becomes burden by external supply.
CSBio, a leading manufacturer of peptide synthesizers and peptides from Silicon Valley California, is proud to announce the release of the CSBio II Peptide Synthesizer.
With a focus on significantly reducing the cost of the system, CSBio developed the CSBio II Peptide Synthesizer to reduce the barrier of entry to peptide synthesizer ownership.
"CSBio's goal has always been to make peptides more accessible and help enable drug discovery and commercialization of peptide therapeutics, so we're really excited to bring the CSBio II Peptide Synthesizer to the market," says Hanson Chang, Sr. Director of Instrumentation at CSBio. "It's a lot more difficult to solve problems with simple and elegant solutions, but that's what we had to do to get the CSBio II to a price point where it could really change the peptide synthesizer landscape."
The CSBio II Peptide Synthesizer is the first and only fully automated peptide synthesizer offered below $35k, with a further special discount for academic institutions. Making it nearly half the price of other fully automated peptide synthesizers on the market, CSBio hopes to enable more researchers with direct access to peptides by owning a peptide synthesizer to speed up their peptide drug discovery programs.
About CSBio: For over 25 years, CSBio, a leading peptide and peptide synthesizer manufacturing company located on the edge of Silicon Valley in Menlo Park, California, has been providing high quality custom peptides, cGMP peptides and automated peptide synthesizers to the global pharmaceutical community. CSBio's peptide products and peptide synthesizers can be found in production laboratories, universities, and pharmaceutical companies worldwide.
For more information, visit www.csbio.com/csbioii.html or contact instrument@csbio.com.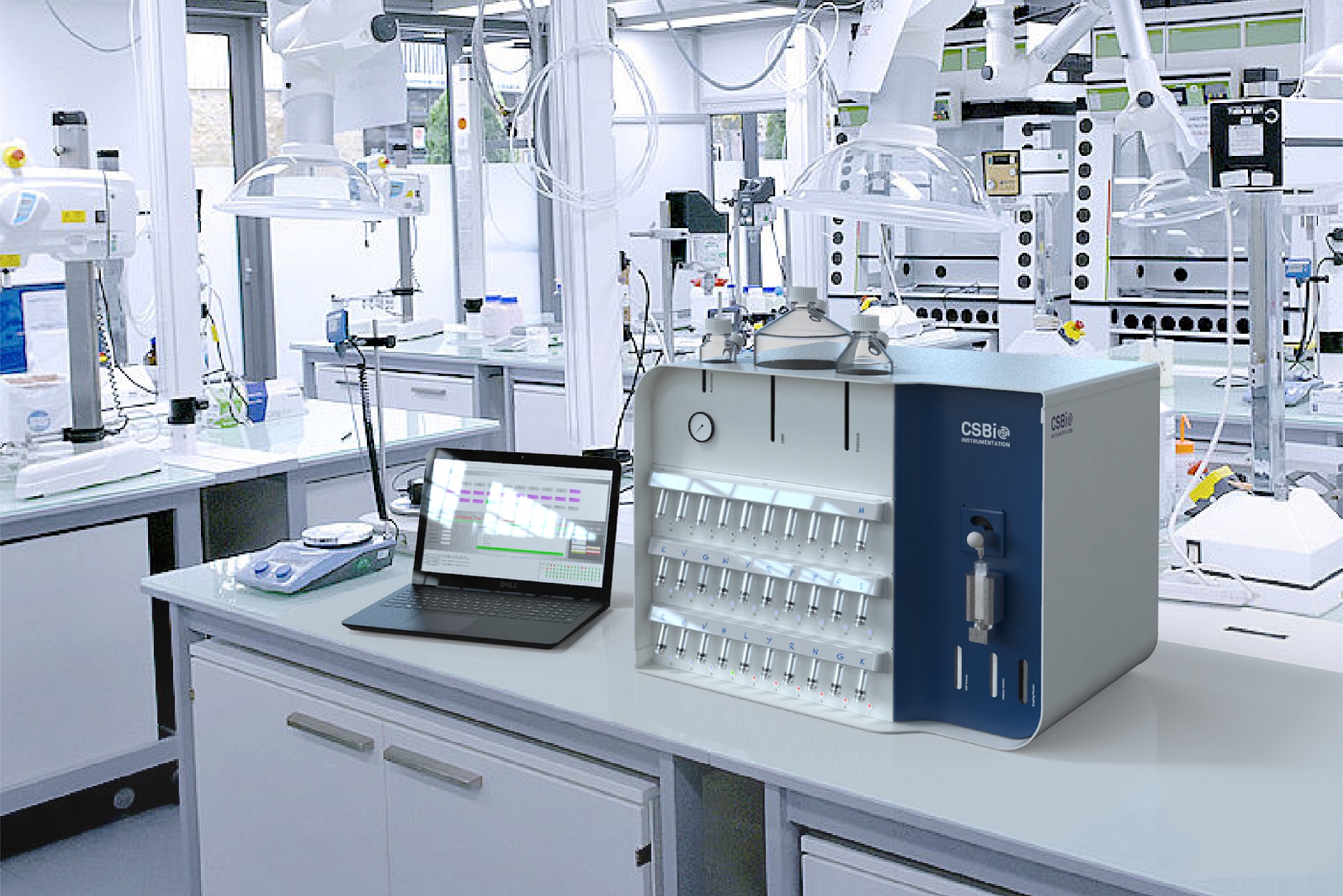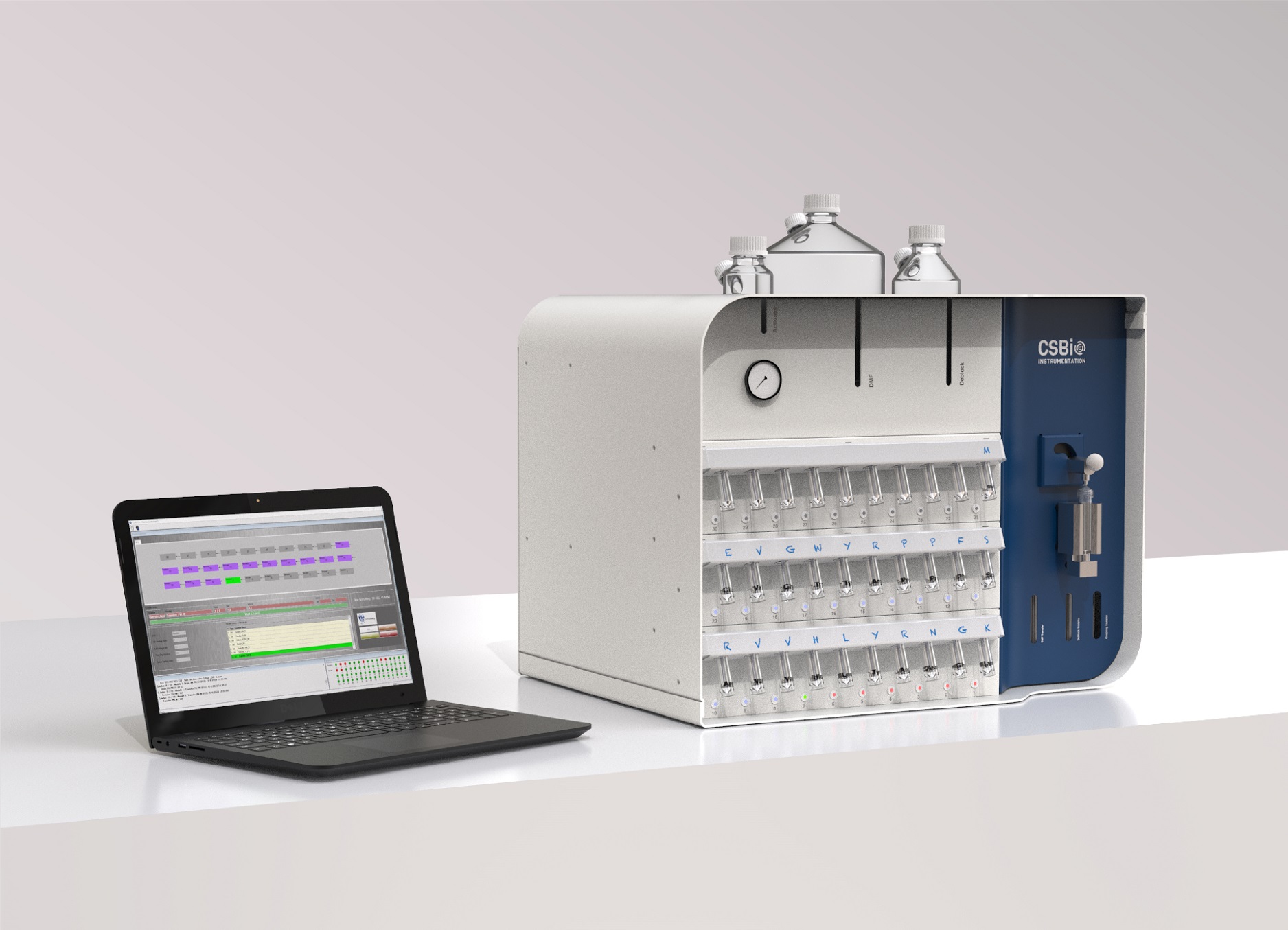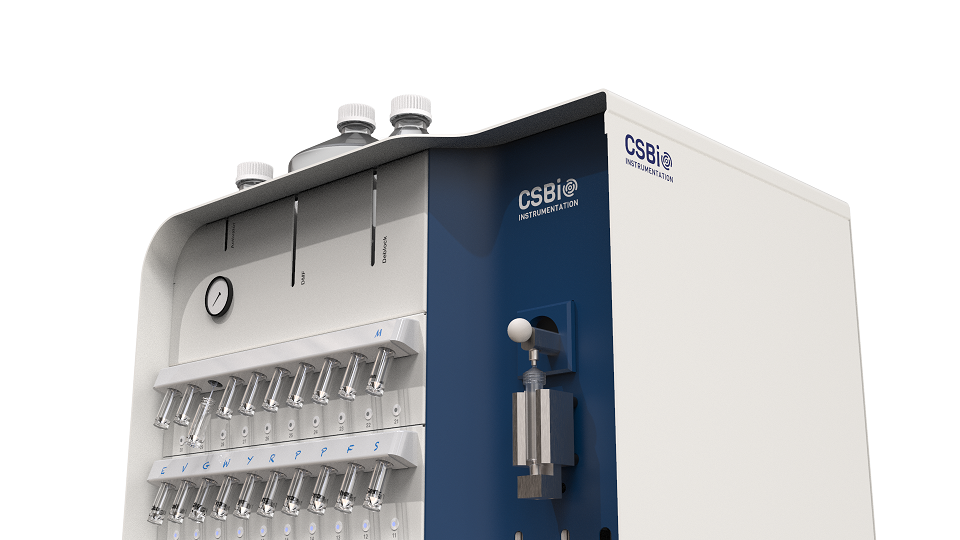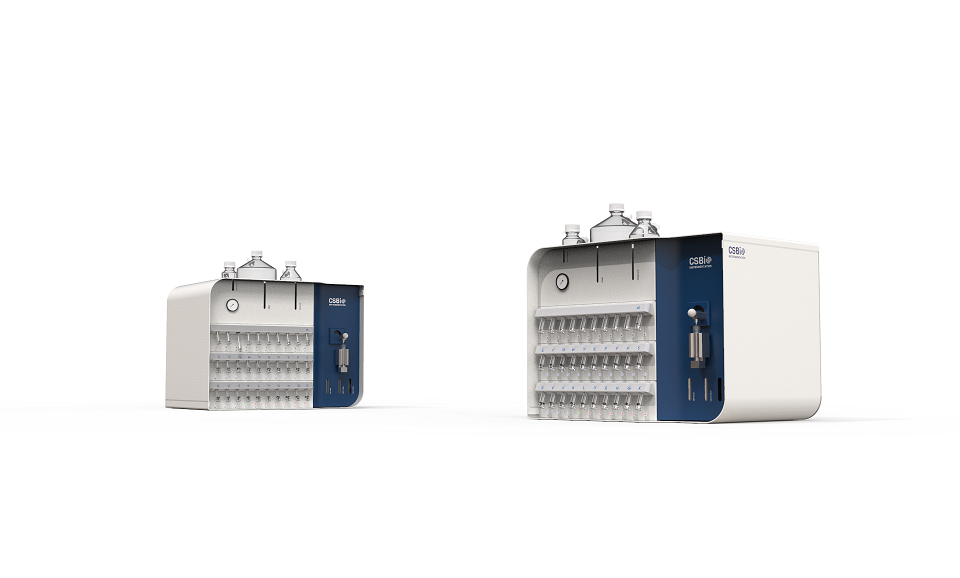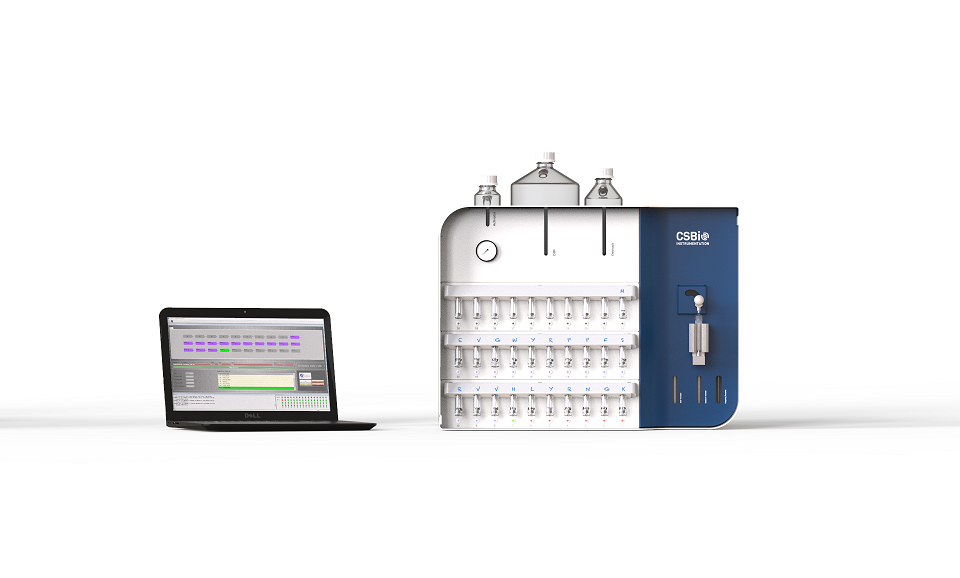 Related Posts
Peptide Synthesizers
Learn more about the CSBio II Peptide Synthesizer
Resources
Synthesis of peptides at any length requires extreme attention to detail for accuracy and purity of the desired compound...
Resources
When a multinational pharmaceutical company initiated their in-house manufacturing of peptides in the early phases of drug discovery...
About Us
CSBio is a leading peptide and instrumentation manufacturing company located in Silicon Valley, California.

CSBio provides nonGMP and cGMP peptides, peptide APIs, research scale peptide synthesizers, commerical scale peptide synthesizers, DNA/RNA oligonucleotide synthesizers, and preparative HPLC purification equipment.
Peptide Contact
20 Kelly Court
Menlo Park, CA 94025
Instrumentation Contact
915 Linda Vista Ave
Mountain View, CA, 94043